Well then. Knitting. I've done it.

First up: St-St Socks in Cashmere from Zen Yarn Garden:



Lovely stuff to work with. However They didn't ease the pain of the Kai-Mei socks so I then grabbed some hand spun and knit a scarf.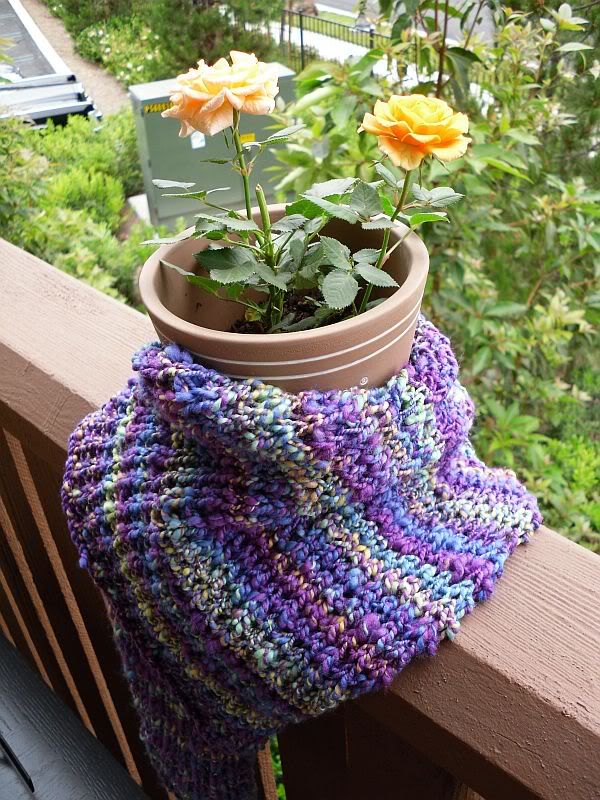 I think it's Lorna's Laces Roving. Anyway, that also fulfilled my 101 in 1001 to knit an item from hand spun. Not sure what to do with it per say. it's not really my style or anything but It's short (yet wide) so I don't know that it'll fit any adult I know. Ah well.

I've also fixed the kai-mei socks but I'm getting to the toe bit and really don't want to mess it up (again) so I'm going to have to wait until I can go to Monday knit night and get some help there. So for the duration, I've started on another pair of st-st socks in a forgotten colorway by Yarn Pirate. It's all blues, grays and silvers.

Oh! And I didn't get a picture at the time but I finished sewing a needle roll for myself when I did the star quilt. :)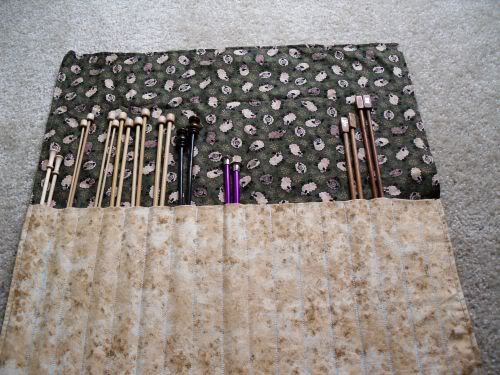 I've had that material for years with the specific purpose of making a needle roll and I finally finished it. :) All projects of which are stash busting. How awesome is that?