So i was involved in the Loopy Ewe Swap over on Ravelry and my awesome partner (not sure I can say who she is) completely, totally, utterly spoiled the freaking rotten out of me. No, seriously. Check this out!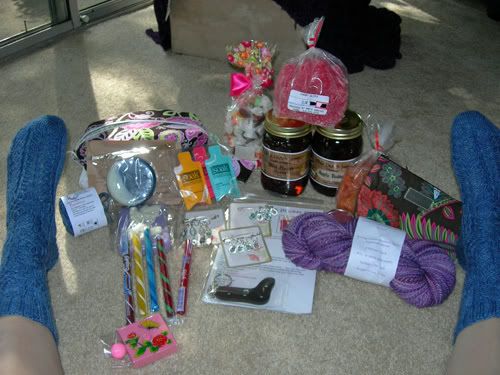 That is a whole bunch of stuff right there. SO here are the edible goodies: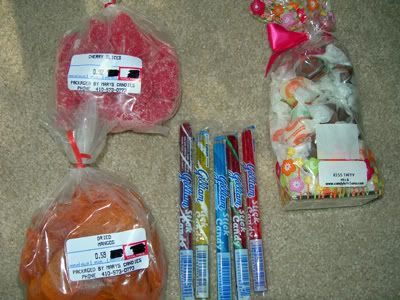 matthew totally jumped on the honey and claimed it for himself (I think he was feeling left out...the box was freaking huge):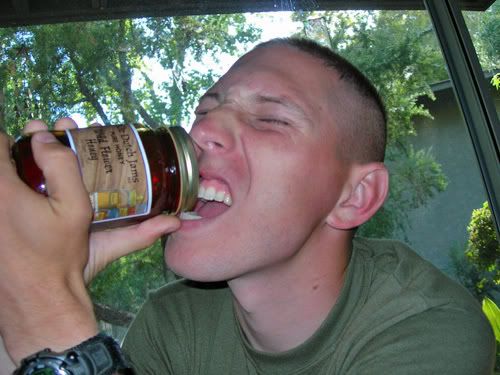 Then we have the fairy and moon bar soap (the detailing is amazing), soak wash samples (yum!) and a cute sock blocker key chain (which is on my key ring as we speak):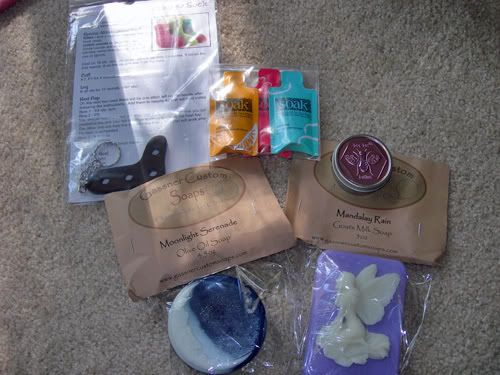 A namaste pouch (love, love, love) and Punky's Place bag (the cute one with the handel) a tape measure with butterflys and flowers on it, and gorgeous stitch markers: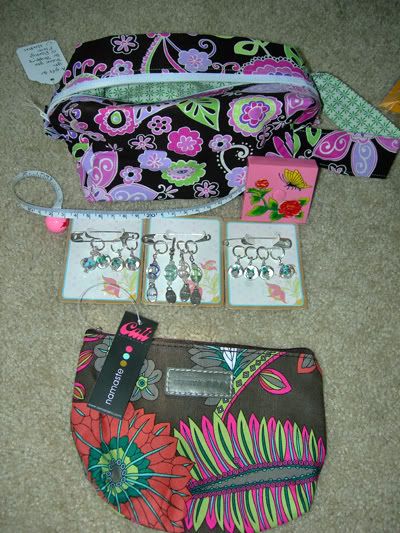 Here's the close up of the stitch markers: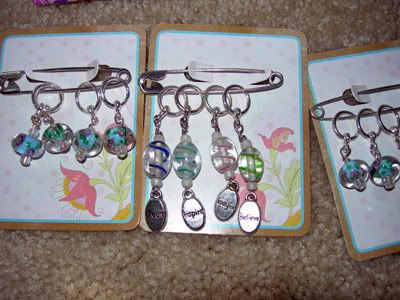 BUT! That's not all! (I save my two favorite's for last because they are A-freaking-mazing). Twisted Flower Sock's by Cookie A. done up in ChameleonColorworks color Cobalt (I own a skein of it myself) and they fit like a dream!! I want to be as talented as her for she knit me socks that are to die for!!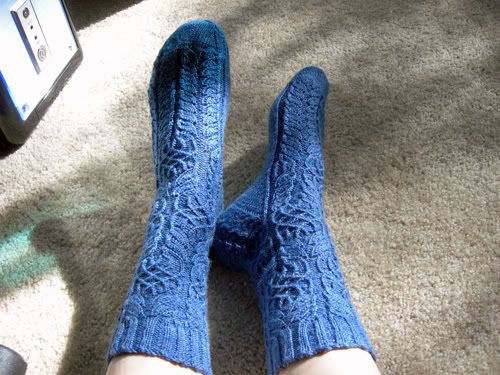 And Oh. My. God. My head EXPLODED when I opened this: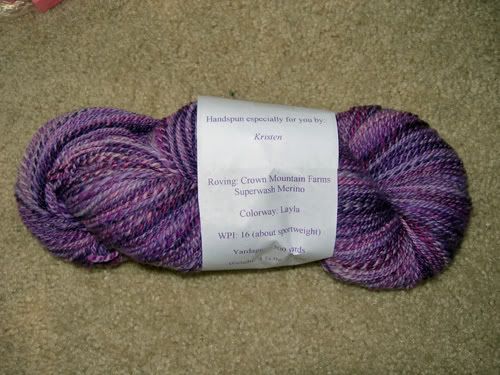 She spun me 300yards of Crown Mountain Farm's roving in the Layla colorway. For me. Hand spun yarn (and a ton of it) for me. I may have teared up a little (I'd explain why but then we get into that whole self-esteem crap) and the color is exactly what I would have picked. And it's so even! I could totally make a pair of house socks out of this (if i knew how many stitches to co in sportweight and on what size needles.
I can't believe how amazing this package was. My head kind of exploded with I had finished opening it all (which is why it took me so long to write this-I totally had to calm down).

In other news I finished another pair of socks but more on that next time, I've been chatty enough I think. Happy knitting!